What is cellulite?
Cellulite is the lumpy appearance of skin commonly found on the thighs and buttocks. This benign condition mostly occurs in women due to differences in fat distribution and is a very common problem with 80-90% of women having some degree of cellulite. Despite how common a problem cellulite is, the exact cause of cellulite is not known. Many factors are thought to contribute to it however no single lifestyle change – diet or exercise is able to eradicate it. For this reason many women seek our cellulite treatment and Dr Leah clinic are delighted to have an award winning solution.
Our 3d Ultimate Pro Machine we are able to offer the most up-to-date and best cellulite machine on the global aesthetic market. This awarding winning platform allows us to combine three treatments in one- radiofrequency heat treatment, vacuums skin rollers and shockwave treatment. These treatments work to eradicate the cells which cause cellulite, forcing them to leave the body via your lymphatic system. With the help of this award winning cellulite machine we can drastically reduce the visibility of your cellulite.
What is the best cellulite treatment?
3d Ultimate Pro Machine is the best treatment for cellulite, this state of the art device allows us to offer the most up-to-date and advanced cellulite reduction treatment on the global aesthetic market.
The treatment is non invasive and takes just over 1 hour. During which time 3 different treatment modalities provided by the machine are used to combat cellulite:
Radio frequency heat treatment - The uneven distribution of fat cells causes cellulite, this treatment uses radiofrequency to stimulate fat breakdown in targeted areas. This causes focal reduction of fat leaving smoother skin
Vacuum roller treatment- vacuum roller sucks up and irons out the skin to give a smoother, less dimpled appearance, by sucking up your skin and rollering it down it smooth over pockets of loose or dimpled skin making your skin more smooth and firm. It also stimulates the excretion of the fat cells broken down from radio frequency from the body.
Shockwave treatment – this stimulates blood circulation to the area and speeds up lymph drainage to stimulate the excretion of toxins
The combination of these three treatments, all part of the 3D Ultimate Pro platform provide transformative results.
Minimum of 6 treatments are required each 5-7 days apart. Treatment is completely non-invasive, so you should be able to resume your daily routine immediately after this award winning cellulite machine treatment.
Results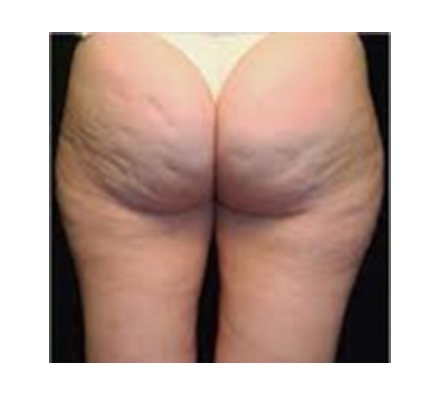 Before
Cellulite treatment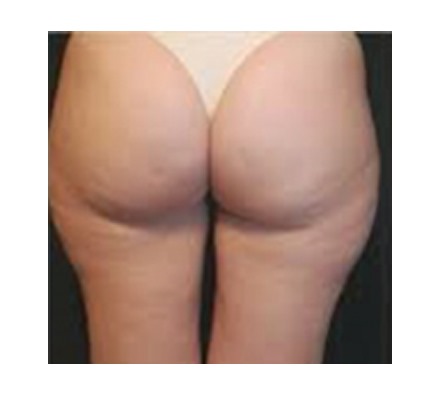 Treatment Price
6 sessions £840 (£140 per treatment)
£840.00
8 sessions (£140 per session)
£1,120.00
At Dr Leah Clinics, you're in safe hands
Meet the Dr Leah Clinics Team