There are various reasons why someone may want a non surgical bum enhancement also known as a brazilian bum lift with bum injections:
Flat bottom naturally and wish to have a more shapely bum
Saggy / flat bottom due to weight loss or through ageing
Cellulite / dimpling on bottom which they wish to smooth
Ample bottom but wish to make area more plump extenuate the area and optimise their hour glass silhouette.
Wish to correct 'hip-dips' or increase size of hips to give more hour-glass silhouette
The buttocks' shape is commonly defined by muscles known as the glutes, combined with fat that lies over these muscles. In some cases, regular exercises targeting these muscles, such as walking, squats, and climbing, can help tone, lift and build muscle to help achieve an apple-shaped posterior.

However, often a little aesthetic help is needed to create the full and lifted look and sagging skin and cellulite is very hard to improve with exercise alone.
Results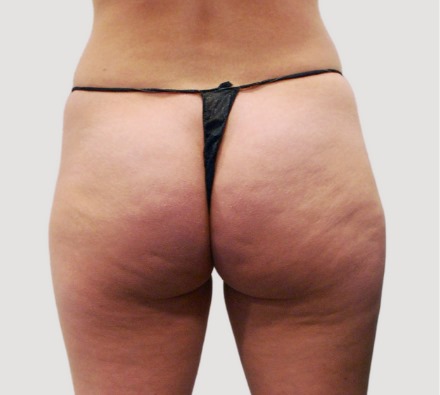 Before
Lanluma Bum Lift Before and After (2 Vials 4 weeks apart)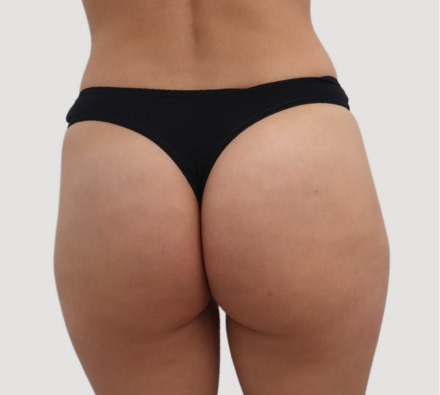 After
Lanluma Bum Lift Before and After (2 Vials 4 weeks apart)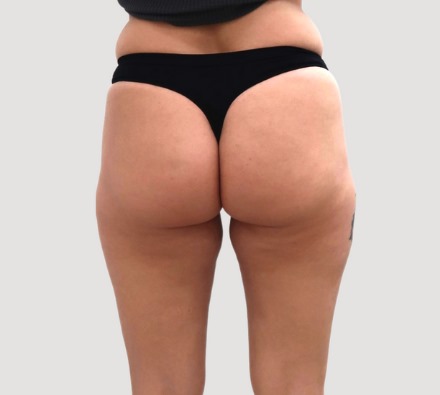 Before
Lanluma Bum Lift Before and After (2 Vials 4 weeks apart)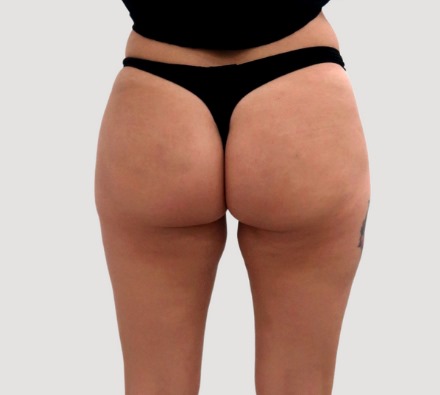 After
Lanluma Bum Lift Before and After (2 Vials 4 weeks apart)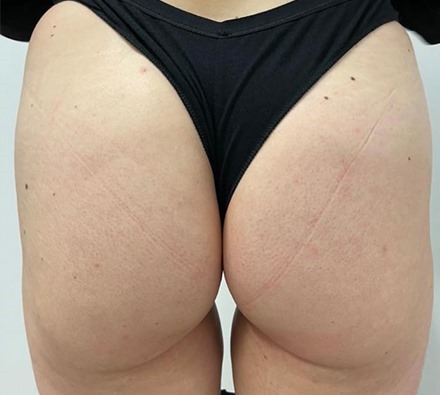 Before
Lanluma Bum Lift Before and After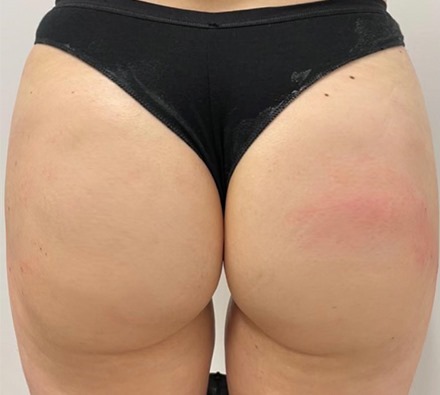 After
Lanluma Bum Lift Before and After
What are my treatment options for a brazilian bum lift?
Your two options for a Brazilian bum lift and these are BBL Surgery or a non-surgical bum lift.

Brazilian bum lift surgery is banned in many countries due to safety concerns. In the UK, BBL Surgery is no longer approved by The British Association of Plastic surgeons due to worrying complications, and a death rate of around 1 in 2500 due to fat embolism*.

Dr. Leah Clinic, we do not offer BBL surgery instead we specialise in non surgical bum lift treatment with bum injections that creates good results without the risks associated with surgery.

Dr Leah Clinic is one of the few clinics across the UK to offer Lanluma non surgical butt lift. This is an injectable bum enhancement treatment, using bum injections which can be tailored to the client for either a subtle lifting and plumping to a more dramatic plumping of the bottom area depending on client preference.
WHY CHOOSE Lanluma non surgical bum lift?
Sculptra or Lanluma bum lift treatment
are very popular at present in the UK. Sculptra and
Lanluma
are similar products, both are injectable products with stimulate your body's own collagen and elastin development, with
Lanluma
being the newer of the two and giving a more dramatic plumping affect. Lanluma injections help to add volume to buttock area and also improve the appearance of skin by plumping indentations and smoothing cellulite. You are likely to need 2-3 sessions of lanluma bum injections with each session 1 month apart, results will take 3-6 months to be fully visible and results will last 2 years.
Fat reduction treatment – Combining the Lanluma bum treatment with our
fat freezing
treatment enhances the hourglass shape. By specifically targeting the waist and love handles (area above the bottom) and fat beneath the bottom with our FAT FREEZING, we can enhance the curves of your waist to hip ratio, resulting in a shapely silhouette.
Why choose dr leah clinics to treat this concern?
Dr Leah Clinic offer the best treatments on the global aesthetic market, we offer the most up-to-date and effective treatment for bum enhancement- lanluma, which is available only in a certain amount of specialist UK clinics.
Our clinic doctors have many years experience performing sculptra bum lifts and other filler treatments for the bum and hip area and are skilled to perform bum enhancement treatments.
Dr Leah Clinics are a well know, award winning, doctor led clinic chain and are widely regarded as one of the UK's 'most trusted' cosmetic clinics, you can feel reassured that you are in capable hands and your safety is our top priority.
Book a consultation for our Bum Enhancement today.
Book online - lanluma