WHAT IS FAT FREEZING?
Cryolipolysis, also known as 'fat freezing', uses a fat freezing machine which freezes fat cells reducing unwanted flab and leaving you with an attractive, toned appearance.
Fat freezing is a one- off treatment (although could be repeated at 3 months if required for more dramatic fat removal results). Treatment takes 1 hour and is not painful, although the it does feel cold initially.
The area you wish to reduce is frozen and in doing so the fat cells are destroyed, they are then removed from the body via lymph drainage and results become visible after 8-12 weeks.
Fat freezing with our fat freezing machine is suitable for areas which are large enough to be sucked into the fat freezing vacuumed cup.
In 2020 Dr Leah purchased a brand new fat freezing machine for faster, more powerful, and quicker results. The NEW! Ultimate-Pro still has all your favourite technologies; however Ultimate-Pro has been designed to significantly improve results through specification upgrade and improve comfort for our clients.
The 3D-Ultimate-Pro offers the below treatments:
Cavitation (Inch Loss) - More powerful and quicker results to achieve inch loss and to "drop a dress size".
Cryo-therapy (fat freezing) - Larger treatment area coverage including small, medium and large cup sizes to treat all areas of the body to remove unwanted fat bulges and stubborn pockets of fat!
Radio Frequency (Skin Tightening) - Different size heads to target each area of the body to treat loose, sagging skin. Also includes a (NEW!) fat-melting vacuum for additional fat reduction benefits.
Shockwave (NEW!) (perfect for cellulite or to boost other technologies) - Treats fat metabolism, skin tightening & lymphatic drainage. Fantastic for treating cellulite combined with vacuum Radio Frequency.
WHAT DOES FAT FREEZING INVOLVE?
Our body therapist will examine the area and if necessary, will mark out the areas which need to be treated.
Areas which can be treated via Cryolipolysis - fat freezing include: Stomach (upper or lower), Love handles / flanks, Inner thighs, Outer thighs, Arms
During treatment, your therapist will place a protective pad on your skin (this will prevent ice burns), the fat freezing vacuum device is then placed on the area you want to have reduced, it will suck the roll or pocket of fat into the vacuumed cup and the temperature within the cup will be lowered - This causes your fat cells to freeze and subsequently leave the body, with no damage to any other cells.
The device will remain on your skin for up to 1 hour (depending on area) and multiple areas can be frozen at the same time or on the same day.
Only one treatment is normally required, and the body does take several months to flush out the dead fat cells, results become visible after 8 – 12 weeks*.
If you are unsure which of our fat reduction treatments are best for you, please book a FREE body consult and our expert body therapist will be able to advise
Results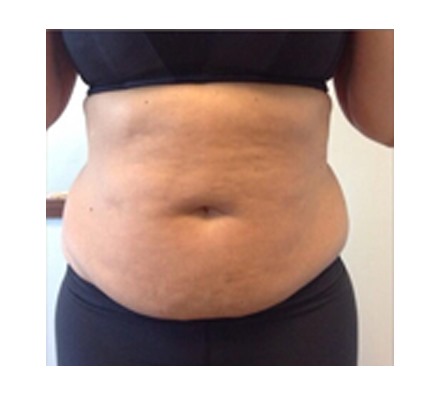 Before
Fat freezing plus course of 6 inch loss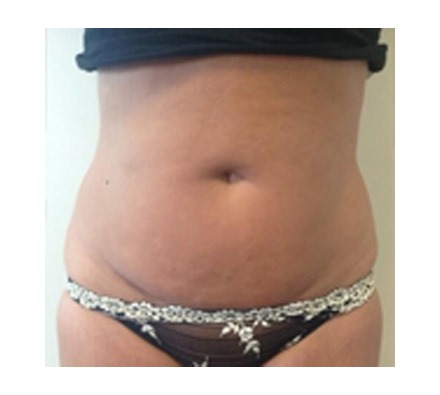 After
Fat freezing plus course of 6 inch loss
Before
Before and after fat freezing (photos taken 12 weeks apart)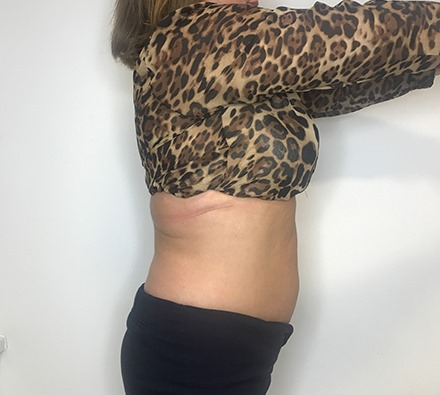 After
Before and after fat freezing (photos taken 12 weeks apart)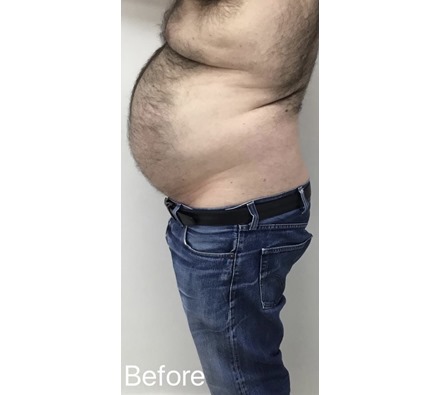 Before
Fat freezing at Dr Leah Clinic (photos taken 8 weeks apart)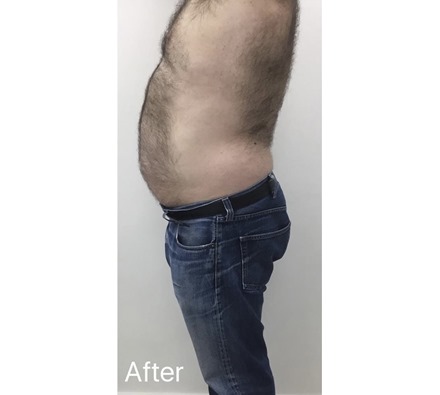 After
Fat freezing at Dr Leah Clinic (photos taken 8 weeks apart)
Cryolipolysis (Fat Freezing) Reviews
Here's what our clients have to say…
The treatment is very simple and pain free. I can already see the benefits on my inner thighs which were treated 3 months ago along with skin tightening. I highly recommend this treatment and the clinic
Marion, 45
Treatment Price
Body
2nd area (must be booked on the same day)
£300.00
At Dr Leah Clinics, you're in safe hands
Meet the Dr Leah Clinics Team